Sizes of the boards
Seven lengths of modular boards, connects one with each other in various configurations. They allow for assembling in any pattern on any hard surface without cutting. Board A7 is the basic dimension to which the rest of the boards can be matched.

Factory-oiled boards with colour protection and UV filter pigments

Thermoash wood – the highest class of the outdoor durability.

GUMI boards are 21 mm thick. It is the same thickness as for classic decking boards mounted by use of screws and joists.

70 mm wide boards irrespectively of the length.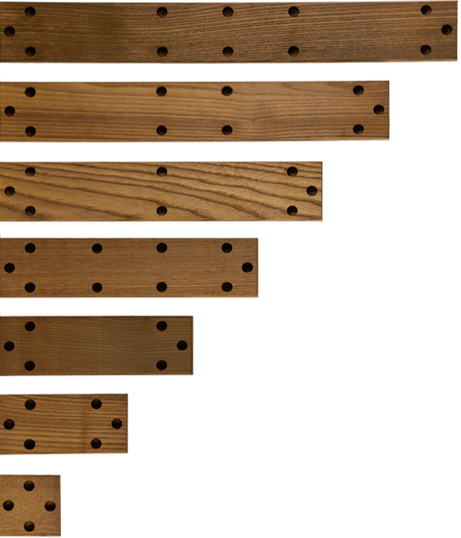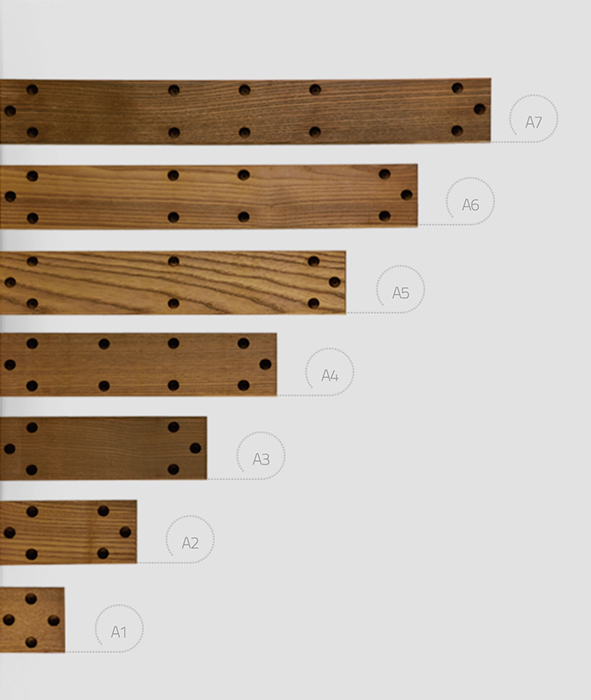 | Board [modul] | Length [mm] | Thickness [mm] | Width [mm] |
| --- | --- | --- | --- |
| A7 | 514 | 21 | 70 |
| A6 | 440 | 21 | 70 |
| A5 | 366 | 21 | 70 |
| A4 | 292 | 21 | 70 |
| A3 | 218 | 21 | 70 |
| A2 | 144 | 21 | 70 |
| A1 | 70 | 21 | 70 |
Connector
Grooves in special profile – self-tightening in the boards' mounting holes – their special shape allows for easy inserting and taking out without damage.
Spacer tabs help to preserve equal spaces between boards – after mounting they hold the whole decking's construction stable.
10 mm thick base holds the boards over the concrete surface and allows for free flow of the rainwater.
Anti-slip surface – prevents from moving of the deck, gives a possibility of mounting on the old terracotta-tiles.
Made of super-strong synthetic gum.
Side-paneling boards
Even better fit to the shape of the terrace.


Application of the side paneling modules on the ends of the decking allow for better surface cover and in some cases decreasing too wide dilatation by the walls. The side-paneling elements have been developed with a view of esthetic finishing of the decking's visible edges. They are available in the on-line shop as additional items.
Comparison of
various decking solutions
Typical
decking board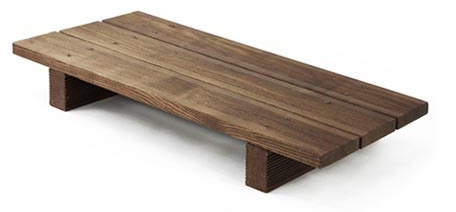 Thickness of the board: 21mm
Weight 1m2
ca.15 kg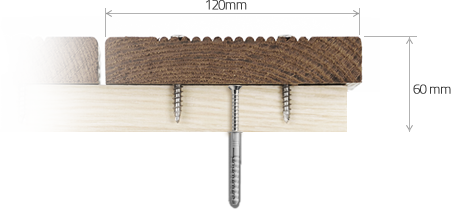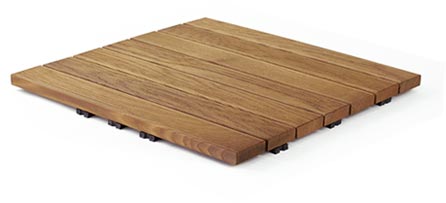 Thickness of the board: 21mm
Weight 1m2
14,2 kg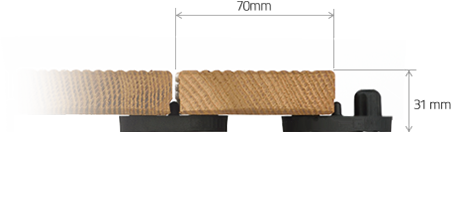 Decking tiles
from supermarket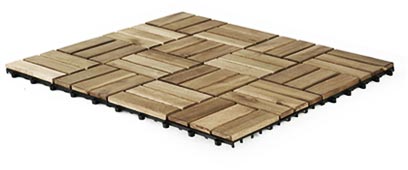 Thickness of the board: 11mm
Weight 1m2
ca.7 kg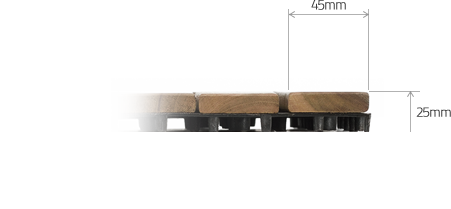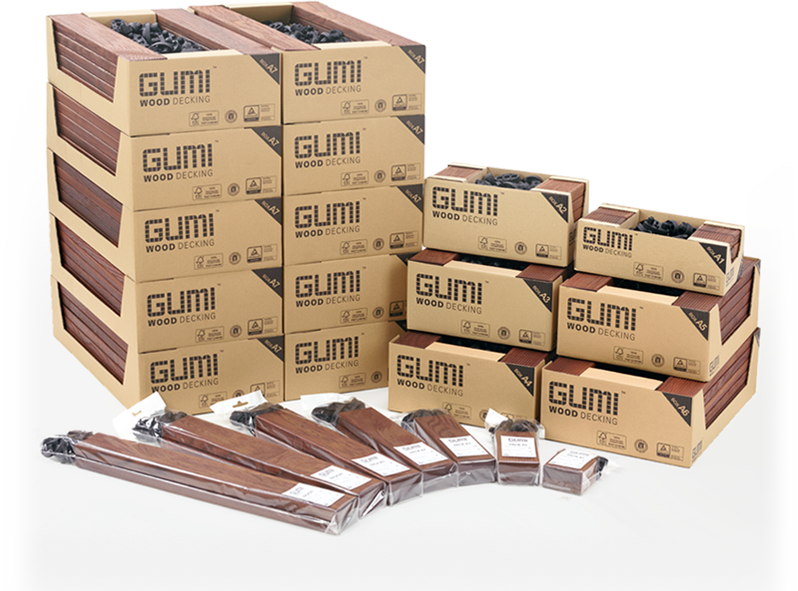 Available packages
GUMI boards are packed in set with adequate quantity of connectors.
Packages were developed in a way enabling fast and easy transport and storage. Maximum weight of the package is only 8 kg.
Boards and packages are shirnk-wrapped for an additional protection.
1m2 of ready, assembled decking weights ca. 14,2 kg.